$

50.00
Writing the Memory of the City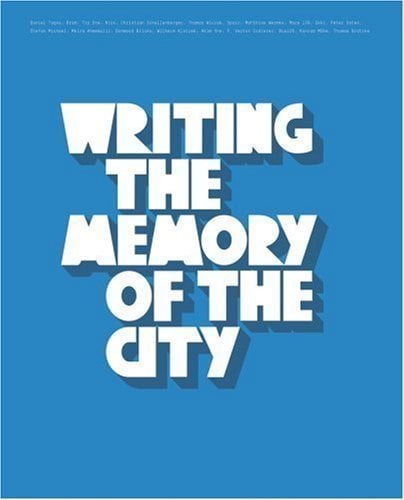 From the Publisher:
Berlin has long been the capital of European graffiti. Here, theory and practise have met in rare fusion, driving development forwards. Writing the Memory of The City offers a unique look at the creative process of 15 Berlin graffiti artists.
Here the artists' thoughts, ideas and studies are presented. The writers are going through town. They flee to nature, or simply stay at home. They seek remote and hidden locations. These graffiti writers are driven by love for the organic city. This is an urbanism that has not been in evidence since Poe and Baudelaire's celebration of the city 150 years ago.
Since graffiti writing's appearance some 40 years ago, it has been in constant development, randomly leaving letters and words in cities worldwide. Graffiti is writing, aesthetics, communication and music rolled into one. Writing the Memory of The City is a book that totally liberates graffiti writing from its traditional sense. It is brought back to the free dimension it began with.
Writing the Memory of The City is conducive to reflection and afterthought. The reader is offered the most advanced theories and experiments in graffiti writing to date. A book that seeks the soul and substance of graffiti writing.
Editors Markus Mai and Thomas Wiczak both have a past in the Berlin writing scene. Markus Mai has previously written the book Writing, Urban
Calligraphy & Beyond (2003).
Essays by: Mare 139, Skki, Meira D. Ahmemulic, Peter Osten, Stefan Micheel
Language: English
Number of pages: 232
Format: 19,8 x 24,5 cm
Binding: Softcover
Number of illustrations: 300
Date of publication: October 15th, 2007